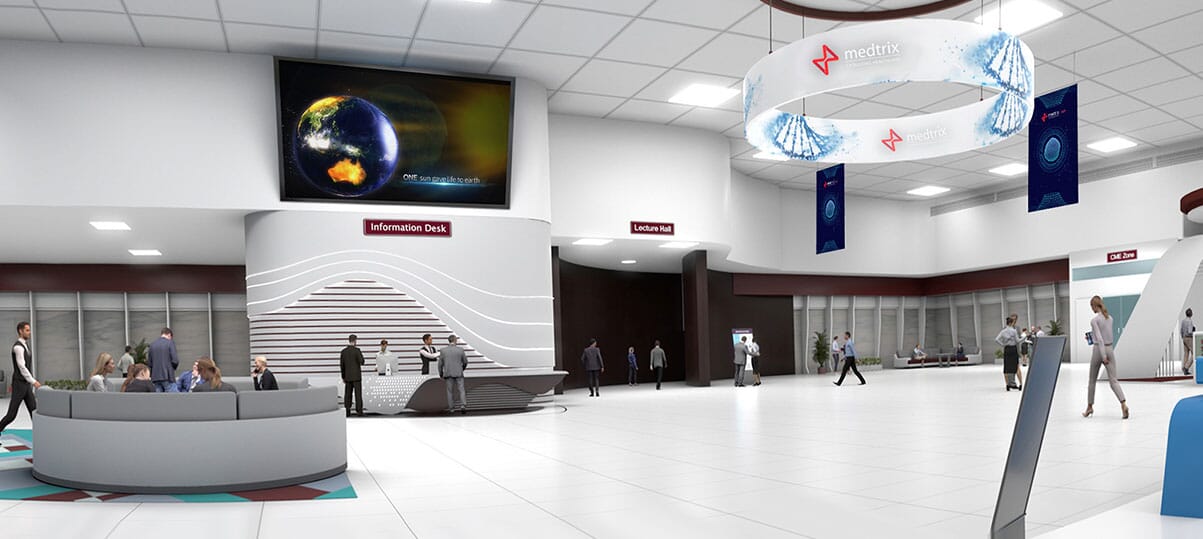 The challenges posed by COVID-19
Pharmaceutical and medical congresses have encountered a reasonable number of challenges in the years 2020 and 2021, affecting specialties such as oncology, pediatrics, cardiology and neurology. The COVID-19 pandemic has dealt a significant blow to the traditional medical and scientific congresses. While the industry continues its economic recovery, there are some major concerns that these specialties are still facing.
One of the biggest challenges for medical and scientific congresses now is to maintain the existing exhibitor base and level of engagement. Furthermore, exhibitors are struggling to gain access to platforms where they can promote and engage their partners and HCPs.
As a result, 40% of medical congresses were cancelled, 18% got postponed, and 36% were shifted online in 2020-21.
The case for virtual congresses
Many organizations like Reuters and the American Society of Clinical Oncology have started transitioning from physical events to symposiums in the digital format. Some of the other congresses have switched their focus to be more visible in regional and even smaller state events. We all know that the pharmaceutical and medical congresses are the traditional marketing domains for companies to showcase their products and build networks with other potential partners in the industry. With the transition to virtual congresses, the bastions of pharma communication and direct marketing have had to evolve parallelly to cater to a burgeoning online consumer base.
Redefining engagement through virtual events
In today's digital era, pharmaceutical companies rely on their brand and medical communication teams to interpret a considerable quantity of information in easy-to-understand stories that resonate with the audience. And, the days of mega congresses are over, where these teams would travel from all over the world to congregate in a single place. Now, virtual congress platforms make it easy to bring all targeted industry professionals to a designated online space.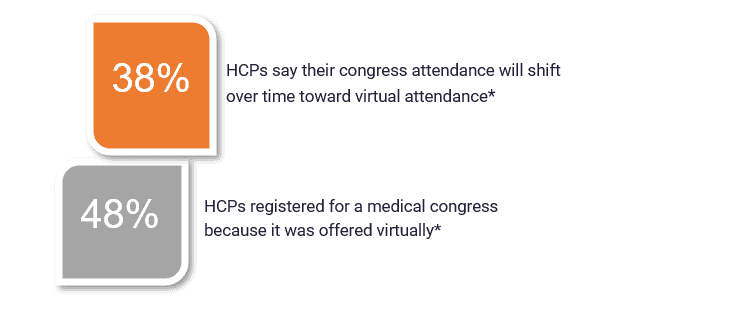 *Report by Ashfield Meetings & Events and the International Pharmaceutical Congress Advisory Association
Now, two questions arise when it comes to virtual platforms:
Is it easy to present scientific and medical talks virtually?
Is it possible to replicate the experience of a conference virtually?
The use case of a custom-built virtual congress platform by a US-based commercial stage biopharmaceutical company specializing in hematological malignancies and solid tumors may be useful in providing answers to the aforementioned questions. The platform was customized with hyper-realistic interactive 3D elements — complete with commercial and medical exhibits — CME sessions, expert-led webinars and one-to-one interactions. The userbase included more than 9000 HCPs and they indicated that the virtual congress platform was able to bring back the excitement and learning opportunities associated with scientific meetings of the past to a great extent.
Virtual congresses are the future
In a virtual environment with interactive exhibit booths, live and pre-recorded webinars, animated avatars, captivating 3D designs, immersive lobby, exhibit halls, and auditoriums, virtual congresses are traditional congresses reimagined in a virtual setting.
In addition, virtual congresses offer the following advantages:
Integrated chat and networking capabilities within the platform, which lets participants network and share information
Can incorporate polling questions and other ways to interact with the audience
Add-on immersive experiences with the use of interactive kits (including virtual reality kits and tools such as Oculus, Google cardboard, and Microsoft Hololens), which help simulate the experience of a live event
Present the opportunity to address an audience larger than any conference hall could possibly hold
A traditional conference entails time-consuming trips, incurring big expenses, and a few unpredictable factors which need to be considered. From the perspective of an organizer, virtual congresses are a must in the highly competitive pharma business. With the availability of advanced 3D modeling and gamification technologies, virtual congresses can potentially warrant the same medical and scientific utility as a live event.
If you have any thoughts, please feel free to share them with us in the comment section below.