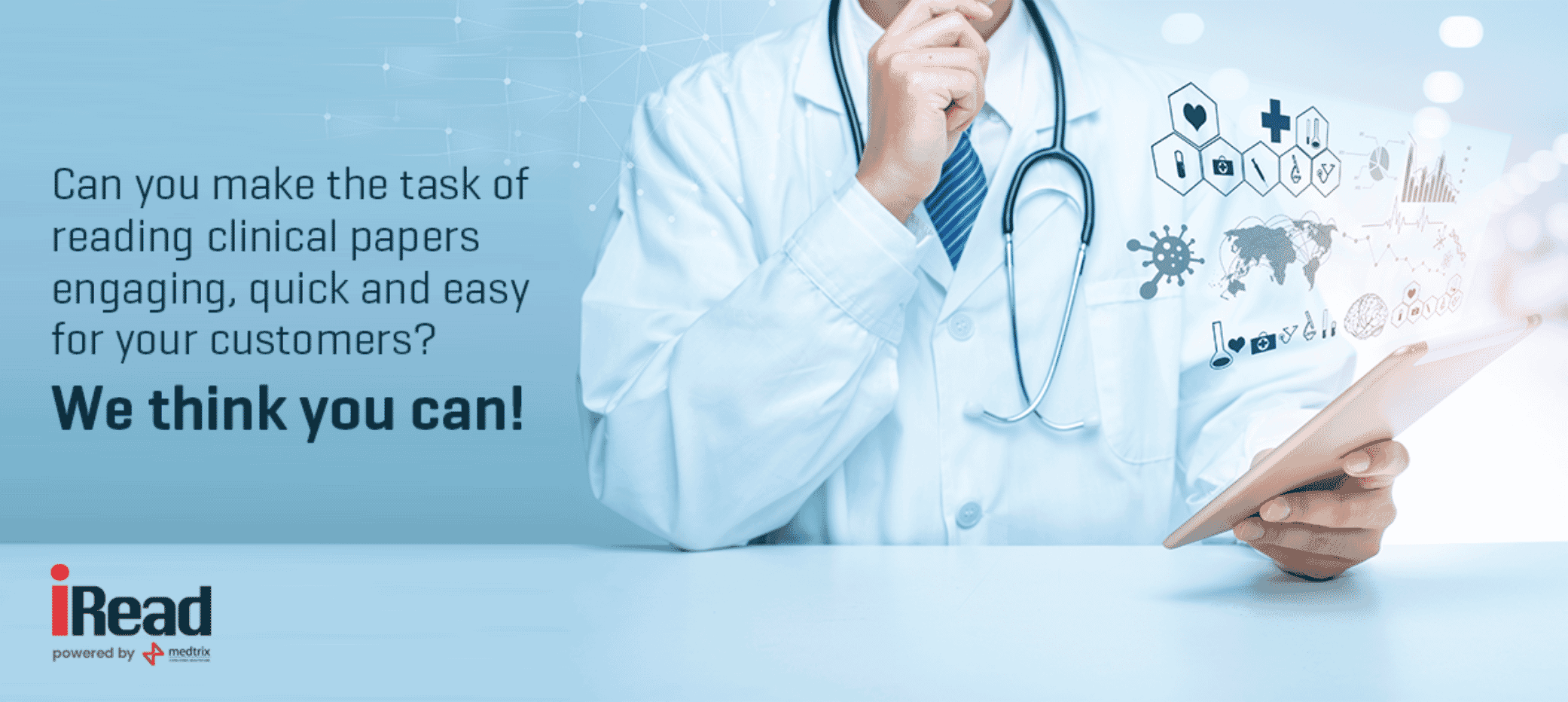 The importance of reviewing clinical research publications
Clinical papers are among the most trusted sources of information for physicians. They provide an unbiased and scientifically sound perspective and help healthcare practitioners stay updated with the latest scientific advancements.
The challenges healthcare practitioners face while reading scientific literature
Despite acknowledging the advantages of reading journal articles, physicians spend only about 4 hrs per week2 reading them arguably due to competing demands on their time.ii


Given the fact that there is a virtual deluge of new information with every passing second in today's world, healthcare practitioners can use all the help they can get to make the best use of their time.
While some healthcare practitioners who are accustomed to reading scientific literature have a method, they follow to review the publication by making efficient use of time, others may need to formulate a method or learn one. Moreover, despite having the ability to efficiently review a publication, HCPs must perform some activities that require significant amounts of time, such as finding and reviewing information from primary sources referenced in the publication, understanding background concepts, evaluating the results reported in context of the methods followed, and critically evaluating the generalizability of the study findings to clinical practice.
The iREAD harnesses technology to provide answers to challenges
The iREAD is a culmination of efforts at MedTrix that aimed at making the process of reviewing a scientific publication interactive, engaging, efficient and quick regardless of the skill of the reader. It packages methods of efficient review, objective-driven reading strategies, additional information, audio-visual multimedia, and interactivity into a nifty digital tool that can be used on a portable device.
The iREAD can redefine how research papers and articles are presented and enable enhanced information recall with the use of multimedia elements.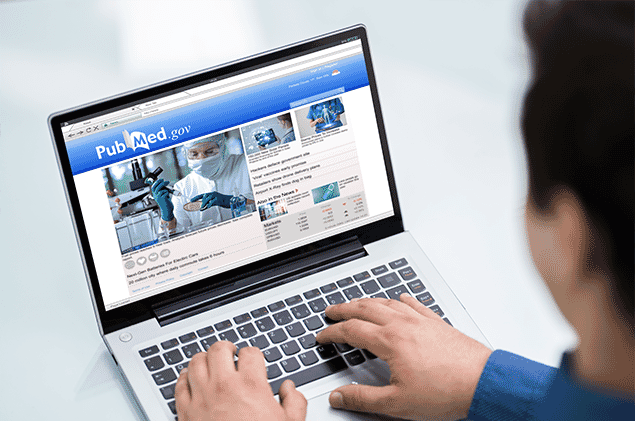 Features of iREAD
MedTrix's iREAD identifies and highlights important information. It supports appropriate parts of the paper with additional information for ease of understanding. It maximises user engagement with the use of interactions and multi-media (author's voice notes, videos, infographics), and provides supplementary by primary references to provide background information – all with one click.
Advantages of using iREAD
As iREAD simplifies the process of reading and understanding, it could be widely used for internal training as well as for readers who are not accustomed to reading clinical papers. It is currently being used extensively by our clients for internal (MSLs and Medical Team) training.
The tool captures user data and provides meaningful inferences like comments or ratings while providing data on the pattern of learning/understanding of the scientific concepts within the paper.
The tool also has a Q&A section which provides an option to conduct quizzes to test the level of the learner's activity.
The iREAD can be deployed on any suitable platform where physicians can register and access a series of clinical papers. Currently, the platform is being used in a few installations across the world to disseminate clinical papers and represents a significant stride for MedTrix in promoting intelligent and interesting advancements in Med EdTech.
References
Tenopir C, King DW, Clarke MT, Na K, Zhou X. Journal reading patterns and preferences of pediatricians. J Med Libr Assoc. 2007;95(1):56-63.
Saint S, Christakis DA, Saha S, et al. Journal reading habits of internists. J Gen Intern Med. 2000;15(12):881-884. doi:10.1046/j.1525-1497.2000.00202.x
Based on data from search of articles listed since 01 Jan 2021 to 30 March 2021 on PubMed.gov. Available at https://pubmed.ncbi.nlm.nih.gov/?term=%28%222021%2F01%2F01%22%5BDate+-+Publication%5D+%3A+%223000%22%5BDate+-+Publication%5D%29&sort=date
---
i. Based on a survey of 666 paediatrician members of the American Academy of Pediatrics
ii. Based on a survey of 416 physicians practicing internal medicine in the United States