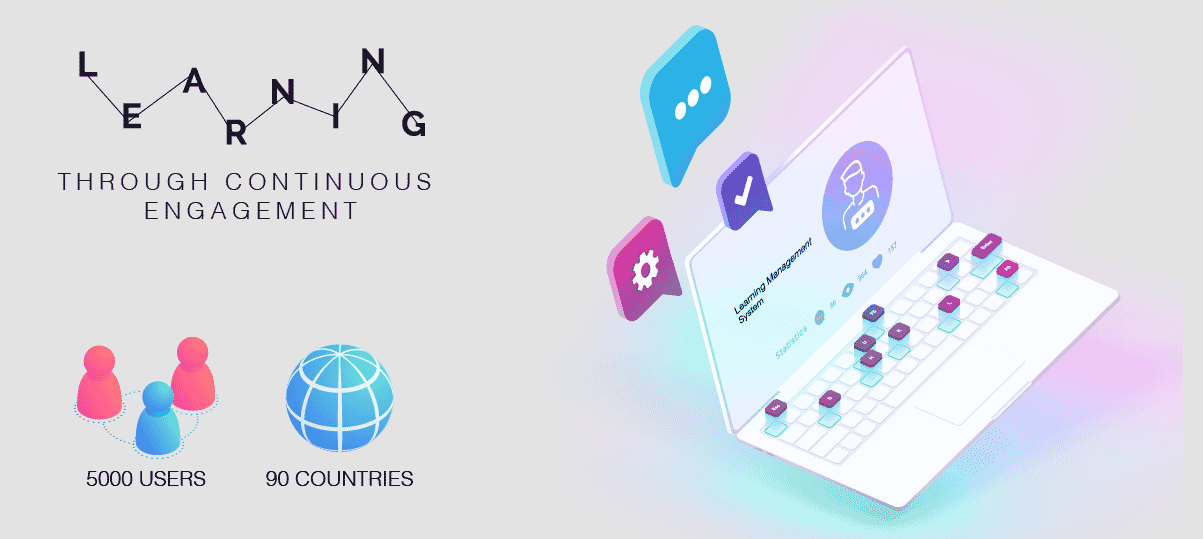 In the ever-changing landscape of treatment, continuous education plays a very important role in keeping oneself updated about the latest developments. While this is true for most professions, it is an absolute must for healthcare professionals.
Electronic learning, or eLearning, lets HCPs learn at their convenience and pace without limitations of geographic boundaries and time zones, providing access to a wealth of resources. At MedTrix, eLearning modules are developed using principles of adult learning and enhanced with videos, interactivities, and gamification to engage users throughout their journey.
A module in electronic format can only provide an engaging experience when it is backed by a robust learning management system (LMS) platform. The proprietary LMS platform from MedTrix provides a centralized learning experience to a user and augments it with additional resources in the form of medical journals, slide decks and posters, videos, and other multimedia. Access-restricted entry to the platform also ensures participation based on relevance to the program.
As a partner to our clients, MedTrix encourages ongoing engagement with the user base through a variety of digital media. Our medical experts ensure that the content of the modules and resources stays updated and relevant at all times. Through an integrated webinar solution within the platform, MedTrix also provides an avenue for active interaction and continuous engagement of the registered HCPs with Key Opinion Leaders and Experts.
MedTrix has developed eLearning modules ranging from nutrition, cardiology, and oncology to rare genetic diseases. Our most successful program has helped successfully launch a dietary therapy to more than 5000 users across 90 countries within a couple of years. The success of the program, combined with our experience in localizing the content in different languages, has resulted in the extension of the program beyond the English-speaking population. Providing a seamless learning environment and experience is yet another way MedTrix promotes intelligent and interesting advancements in Med EdTech.