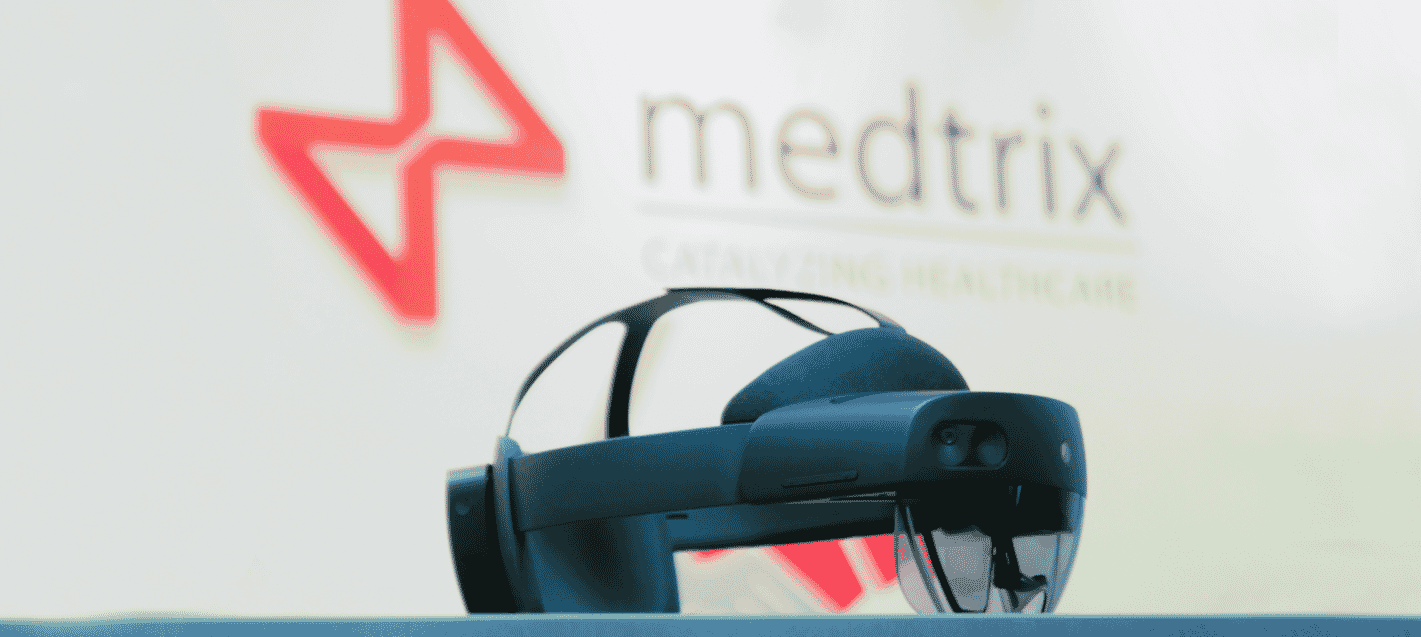 MedTrix has previously worked with HoloLens in educating medical professionals in facial anatomy by using a virtual cadaver, which proved to be an efficient alternative during the COVID-19 pandemic. In late 2019, Microsoft released an updated version, "HoloLens 2", which comes with its own set of advantages such as better gestures, improved field of view, better eye tracking and user recognition.
Mixed reality (MR) technology has massive applications in the healthcare sector. With increasing awareness regarding its significance in surgical and other healthcare processes and rising adoption in medical training, MR is redefining traditional approaches to healthcare and transforming patient care for the better.
MR technology can be deployed in a variety of medical settings such as facial anatomy, wherein it can help train HCPs and students with the help of virtual cadavers; post-traumatic stress disorder (PTSD) engagement therapy for patients; and neurosurgery, where it can help with pre-operative visualization of brain tumors for physicians and patients.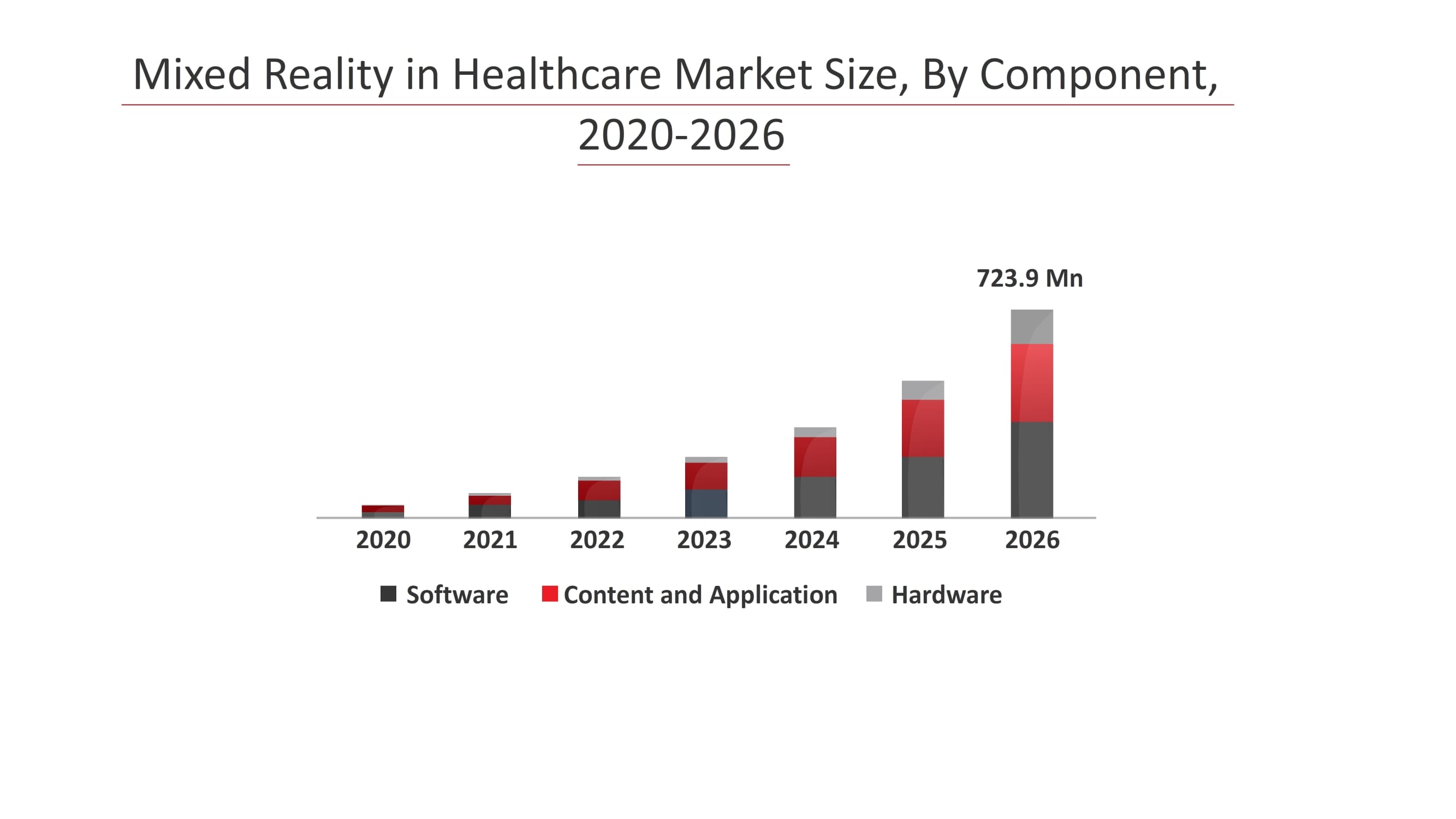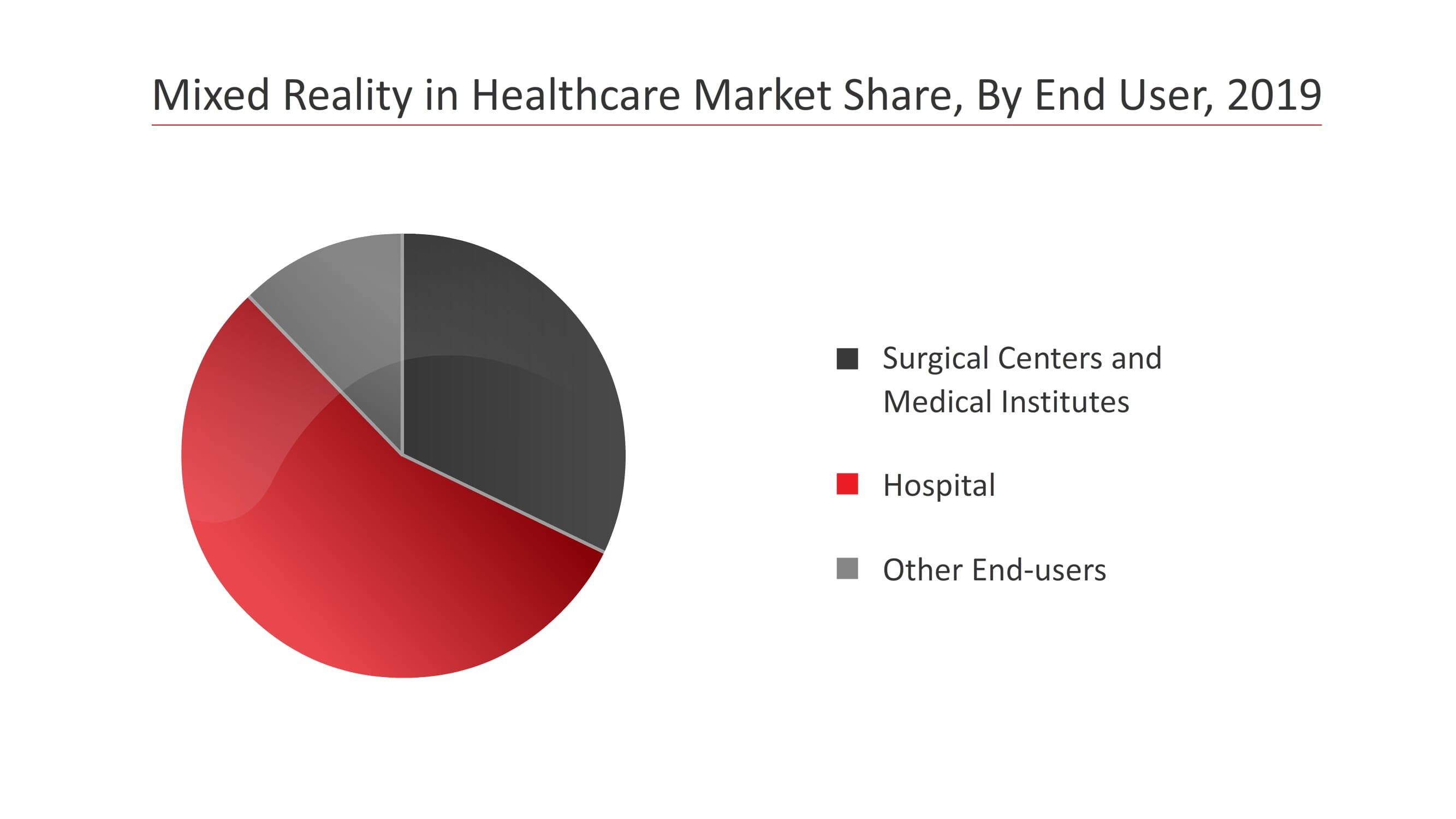 HoloLens 2, with its mixed reality capability, is proving to be very helpful in neurosurgery, particularly in removing brain tumours with precision. Extracting tumours from the brain is modern medicine's trickiest procedure; hence, precision is of utmost importance to avoid damage to other areas of the brain. In a brain surgery procedure, the surgeon performs the surgery by looking at the 2D scanned images on a screen, mentally restructures it to a 3D image and performs the surgery, which makes the procedure very difficult. HoloLens 2 can create 3D holographic images of the patient's anatomy from the scans taken earlier. These holographic 3D images can be moved around to see from different angles, thus providing the surgeon with a better idea of the tumour's spatial position.
HoloLens 2 allows surgeons to view a holographic picture of the patient's brain over the patient's head in a surgical environment. In fact, multiple surgeons wearing the HoloLens 2 headset can look at the same image from different angles. It is not just the surgeons but also the patients who can experience the advantages of HoloLens 2, especially in pre-surgery consultations — wherein they can wear the device and be informed about the potential risks the surgery might pose to them — thus, helping them make better decisions.
HoloLens 2 can provide enhanced clinical outcomes, and better patient safety and recovery. MedTrix has previously used mixed reality technology in doctor training and treatment planning, with the help of face and product mapping capabilities. We also look forward to exploring the potential of HoloLens 2 in the areas of cancer treatment and ocular surgery.
References
https://news.microsoft.com/apac/features/mixed-reality-and-neurosurgery-removing-brain-tumors-with-3d-precision/
https://newsroom.clevelandclinic.org/2019/01/14/cleveland-clinic-using-augmented-reality-to-enhance-liver-cancer-therapy/
https://www.kbvresearch.com/mixed-reality-healthcare-market/