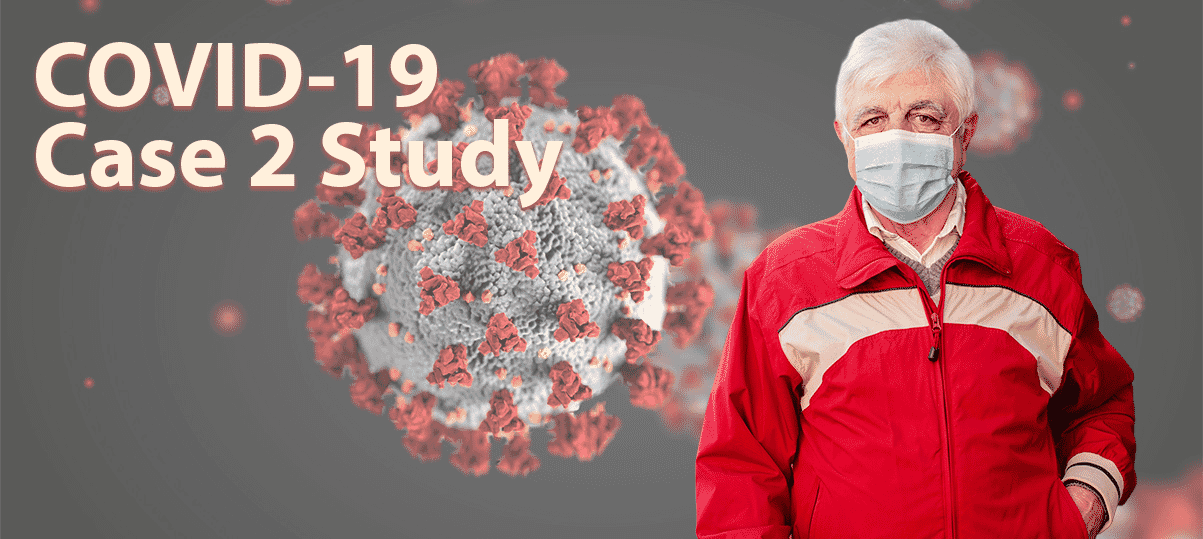 The global pandemic, COVID-19, has impacted life in unprecedented ways. Today, the battle is not only against the virus, but also against the misinformation associated with it. The need of the hour is a reliable, quick, comprehensive, and user-friendly source of information that is uniquely created to address the present gaps in knowledge and the needs of physicians and healthcare personnel on the frontline.
MedTrix Healthcare's COVID-19 Case Player is a chatbot designed exclusively for healthcare professionals. In our last instalment, we looked at the distinct advantages that the Case Player offers over other chatbots. Case 1, featuring a 34-year-old female patient – based on patients from peer-reviewed medical literature – discussed diagnosis, treatment, and symptom management of COVID-19 patients and explored guidelines from reputed global agencies such as the WHO and NICE.
In Case 2 of the COVID-19 Case Player, we look at a 66-year-old male COVID-19 patient with co-morbidities, and:
Explore the likelihood of thrombotic complications and neurological symptoms in COVID-19 patients and see how ACE inhibitors can affect the severity of COVID-19 symptoms.
Examine the risk factors associated with severe COVID-19 illness and the option of convalescent plasma based treatment for critically ill patients.
Discuss various country-specific symptom management guidelines from reputed agencies and treatment options for patients with varying severity of illness.
MedTrix Healthcare chatbot empowers healthcare professionals, such that they can access case-related information quickly and treat a COVID-19 patient efficiently.